Wonderful news for fans of the GameCube's cult classic JRPG, Skies of Arcadia: Legends! World famous collectibles company First4Figures is releasing an officially licensed polystone statue of everyone's favorite cat-thief sky pirate, Aika!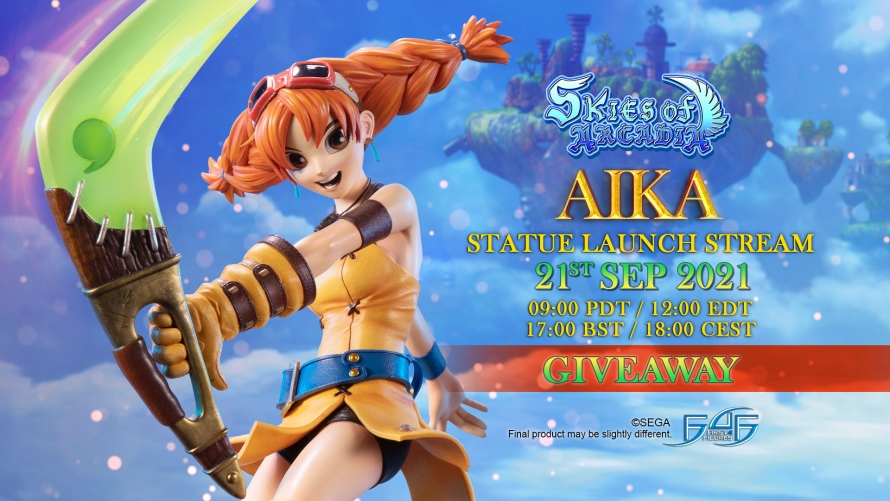 Here are their sneak-peak teasers ahead of next Tuesday's release showcasing the new statue at different angles:
First4Figures is also hosting a giveaway for one lucky participant to win a copy of this new statue, details are on their blog post here:
Skies of Arcadia – Aika Statue Giveaway
You can also join the First4Figures Official Collector's Club on Facebook or follow their Twitter for up to date information on Tuesday's preorders:
https://www.facebook.com/groups/first4figures/
https://twitter.com/First4Figures
Aika will be the second statue in this line following their previous release of Vyse back in 2015. If sales perform very well the likelihood of other characters in this series being made significantly increase (Fina, Drachma, Gilder, etc.), so please help spread the word to groups or anyone you know who may be interested, thanks everybody!