Pikmin 4 is the fourth installment of the Pikmin series. It was released on July 21, 2023. New Features Pikmin 4, in the beginning of the game, introduces a new feature never seen in the Pikmin series before; Character customization. Players now have the ability to create their own characters...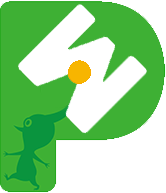 pikmin.fandom.com
"On June 2017, Miyamoto confirmed that
Pikmin 4
is in fact still in development by the Pikmin team, which also means that it is not the same thing as
Hey! Pikmin
"
What should the next Pikmin look like? What should return from Pikmin 3?